We ventilate the IKEM in Prague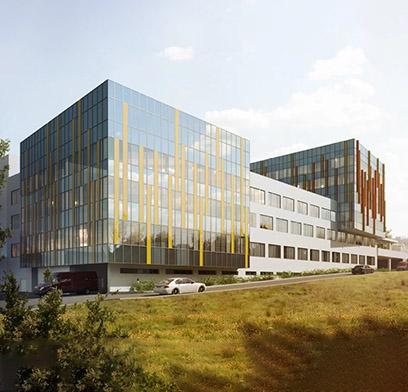 The completion of the new pavilions G1 and G2 at the IKEM in Prague is one of the government's strategic investments in the healthcare sector.
The new facilities for transplantation and cardiovascular medicine include a common emergency room, an ARO department, a cardiology, metabolic and angiology intensive care unit.
The fully accessible building with state-of-the-art technology will utilize renewable energy sources through energy pumps along with heat pumps.
A total of 14.564 m2 of new floor space will be ventilated by Remak X, AeroMaster Cirrus and Vento air-handling units with a total flow rate of approximately 320,000 m3/hr.