Remak products are ready for ErP 2015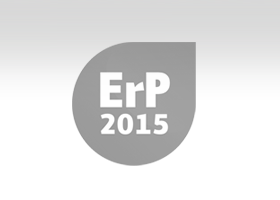 Remak products are ready for higher energy efficiency in accordance with ErP 2015. According to Commission regulation (EC) No. 327/2011 of March 30th 2011, for the implementation of Directive 2009/125/ES (ErP Directive), the minimum efficiency for fans with an output ranging from 125 W to 500 kW has been defined, effective from January 1st, 2013. However, even at that time, a number of Remak products already complied with the new higher values of minimum specified efficiency valid from January 1st 2015. So directive ErP2015 has no effect on the AeroMaster XP, AeroMaster FP and AeroMaster Cirrus air-handling units. These changes will only affect some products in the Vento and DoorMaster ranges, and RF roof fans. This will also be reflected in the technical documentation and AeroCAD design software.
Strict compliance with the required fan efficiency is a basic condition for CE marking, i.e., it is a prerequisite for using fans in EU member states. Fans not complying with these energy requirements have been removed from our range and replaced with new ones, and all our products complying with the above-mentioned Directive are labelled with the CE mark. 
For detailed information on the so-called eco-design, refer to the respective implementation regulations.
If want to know how this affects the project you are currently working on, we will be happy to help you. Do not hesitate to contact our sales representatives.
Previous versions of fans will still be available to order for territories outside the European Union.